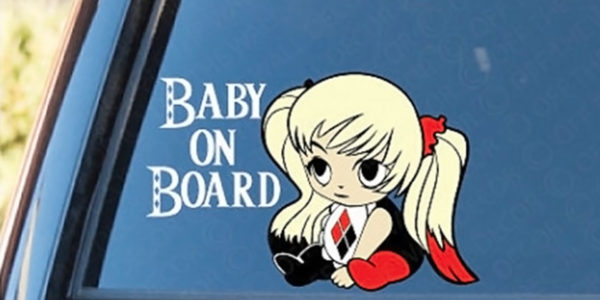 Let other drivers know you are not to be messed with by sticking this baby Harley Quinn "Baby on Board" sticker on the back of your car. Doesn't she look so cute? This sticker is from Etsy shop owner OffTheWallVinylDecor. They offer other geek-tastic baby on board stickers as well, like Batman, Deadpool, and more. Hit the link below to order a sticker for your car today!
---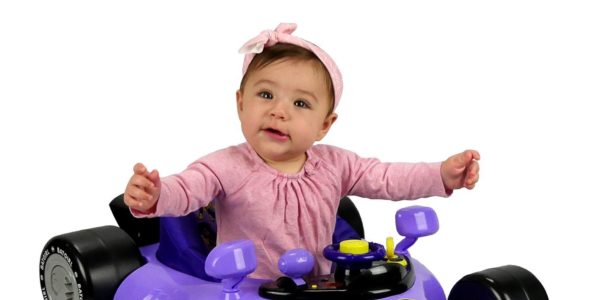 We featured the Batman Baby Walker and now we are even more excited to share about the Batgirl Baby Walker. Technically it would have be fun if this could have resembled Batgirl's motorcycle, but hey, we're not going to be too picky here. Drop your little Batgirl (baby) in this cute baby walker and she'll be driving (walking) all around Gotham City (your house) in no time!
---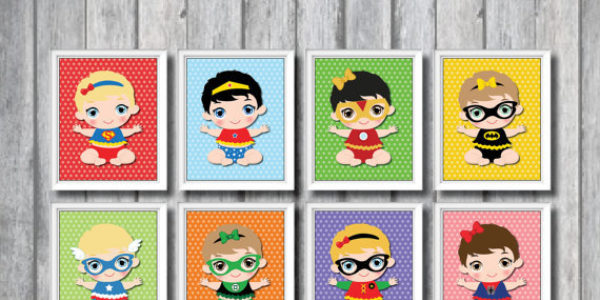 Decorating your nursery? Add some superhero art to the walls with these printable superhero baby wall art files from Etsy shop owner RedAppleStudio. Each print measures 8"x10". They look fabulous when grouped together to form a larger roster of superhero babies. Simply select the number of prints you want and you will receive a print ready digital file. These prints will make your baby's nursery unique and fun. Superhero's available include Supergirl, Batgirl, Wonder Woman, Green Lantern, Robin, Iron Man, Captain America, and more!
---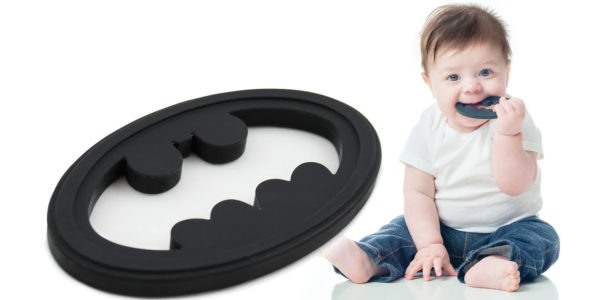 Holy teething baby Batman! Teething. It happens. It's no fun and full for drool. But your baby is going to have to break in those teeth one way or another! Might was well do it chewing on this Batman Logo Baby Teether from Bumkins. This is 100% Silicone and can be frozen for added comfort. Also comes in purple! Hit the link below to see this and other DC teething logos today.
---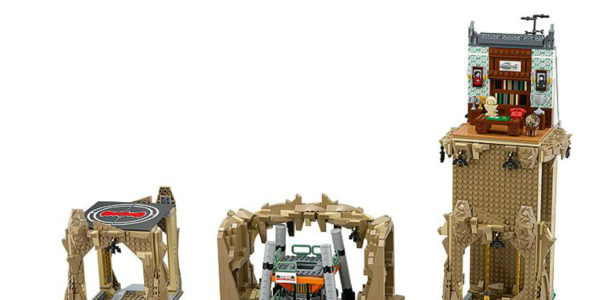 We love spoiling our kids, but let's admit that once in a while taking time to spoil yourself can do wonders for your soul. To the Batpoles! It's been cited that playing with LEGO can be therapeutic. We can't think of a more therapeutic LEGO set than their new Batman™ Classic TV Series – Batcave. The set features classic villains from the 1966 show such as Cesar Romeo's Joker, Burgess Meredith's Penguin, Frank Gorshin's Riddler, and Julie Newmar's Catwoman. It also includes the popular Batmobile and Batcopter. Do yourself a favor, take that vacation money you're not using because you just had a baby and get this set. Once you complete this set you'll feel more refreshed than a 7-day beach vacation.
---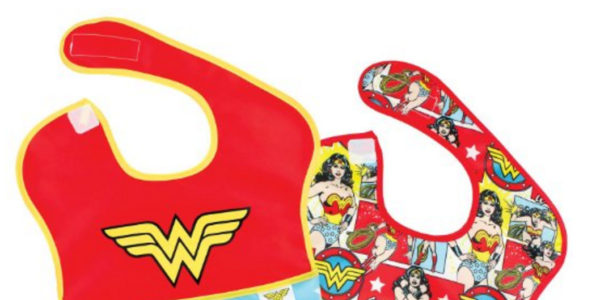 Wonder Woman is taking the world by storm in the new Batman v Superman film, and she's working hard to keeping your baby clean at the same time! These Wonder Woman bibs for your baby will protect from the villainous dinner droppings.
Sized to fit 6-24 months with an adjustable Velcro closure. Made from Bumkins' easy wipe, stain and odor resistant, waterproof fabric with a catch-all pocket. Machine washable, hang dry (flip pocket). Each bib measures approximately 10" across, 9" from neck down. BPA, PVC, vinyl, phthalate and lead free
---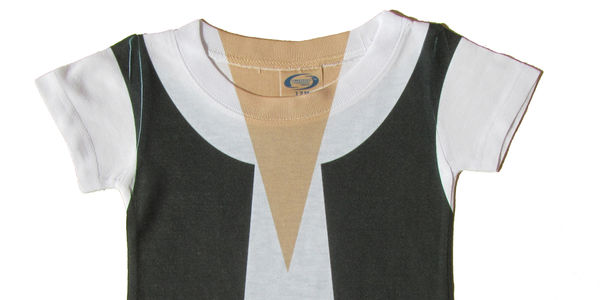 Teach your baby to shoot first with this Star Wars inspired Shot First Baby Romper from Nerdy With Children. Before you know it, your little baby geek will be making the Kessel Run in less than twelve parsecs! Makes a great every day onesie or for your Han Solo costume for Halloween.
---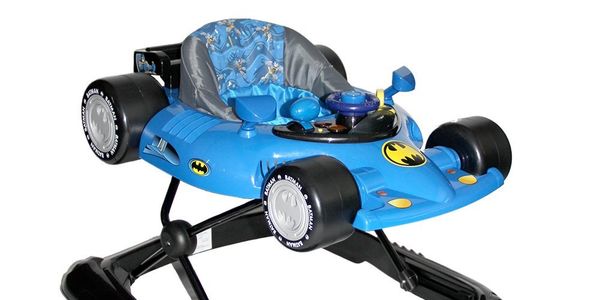 If your baby is going to be scooting around the floor, they better be doing it in style. To the Batmobile! Sit your little baby geek in this Batman Baby Walker from Kids Embrace. With lights, sounds and shifters to pull, you baby will be entertained and be able to fight crime all while they learn to walk. If you ask us, that's pretty Bat-tastic!
---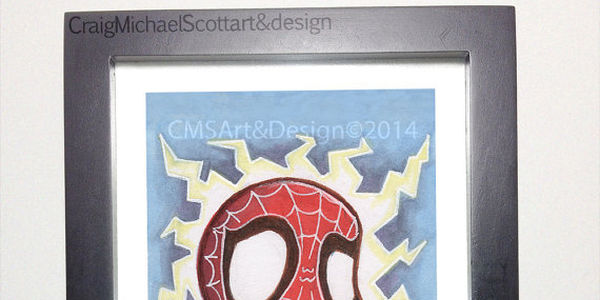 Looking to decorate your nursery with a comic book theme? Take a look at the artwork from CraigMichaelScottArt on Etsy like his Spider-Man Inspired Baby Comic Art Print. He has several other superheros available such as Wonder Woman, Wolverine, Batman, and even Baby Fett...er Boba Fett, so be sure to check out his entire collection.
---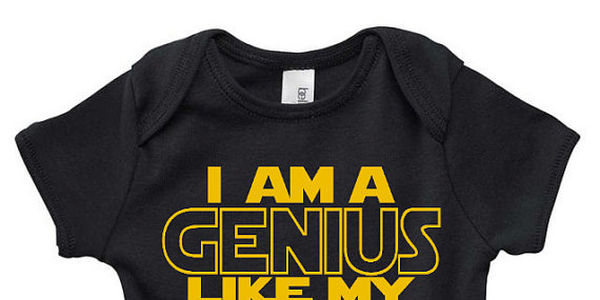 Sorry kid, but your father is no Jedi. A genius? Maybe! This Star Wars inspired new genius baby onesie honors dad with the saying "I Am A Genius Like My Father Before Me." This baby one-piece is made from sugarmoonkids on Etsy.
---