Baby Harley Quinn Baby On Board Car Sticker
Let other drivers know you are not to be messed with by sticking this baby Harley Quinn "Baby on Board" sticker on the back of your car. Doesn't she look so cute? This sticker is from Etsy shop owner OffTheWallVinylDecor. They offer other geek-tastic baby on board stickers as well, like Batman, Deadpool, and more. Hit the link below to order a sticker for your car today!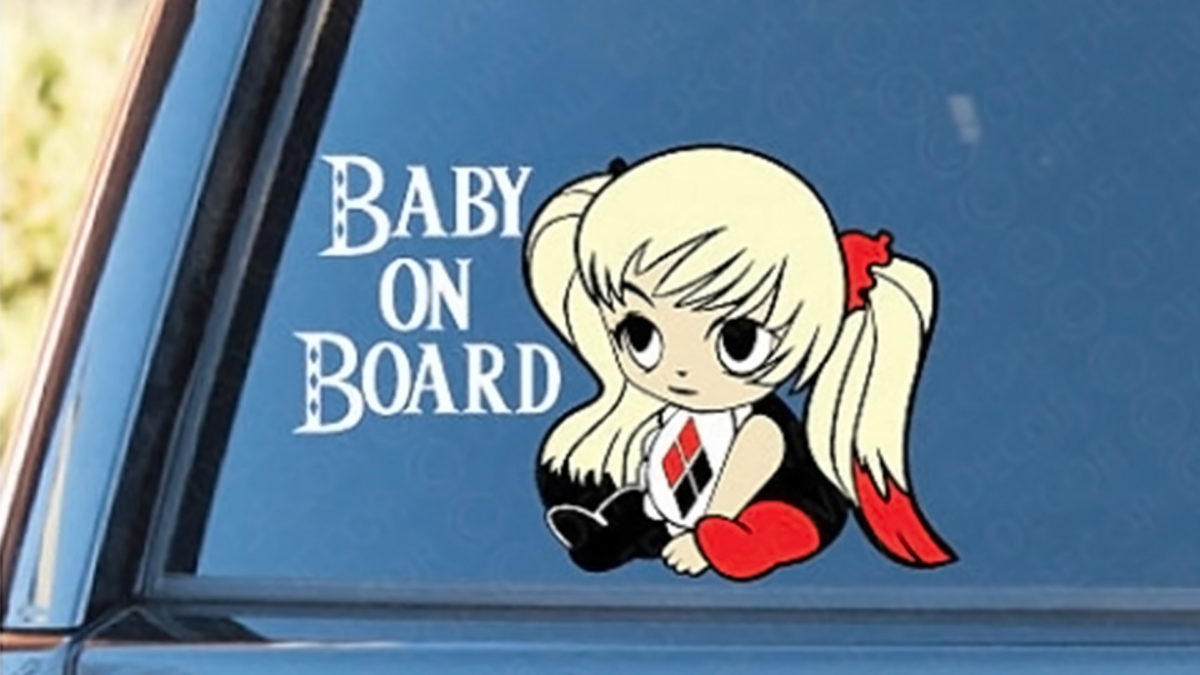 Buy Now
---
Also on Baby Geek...