Batman Logo Baby Teether
Holy teething baby Batman! Teething. It happens. It's no fun and full for drool. But your baby is going to have to break in those teeth one way or another! Might was well do it chewing on this Batman Logo Baby Teether from Bumkins. This is 100% Silicone and can be frozen for added comfort. Also comes in purple! Hit the link below to see this and other DC teething logos today.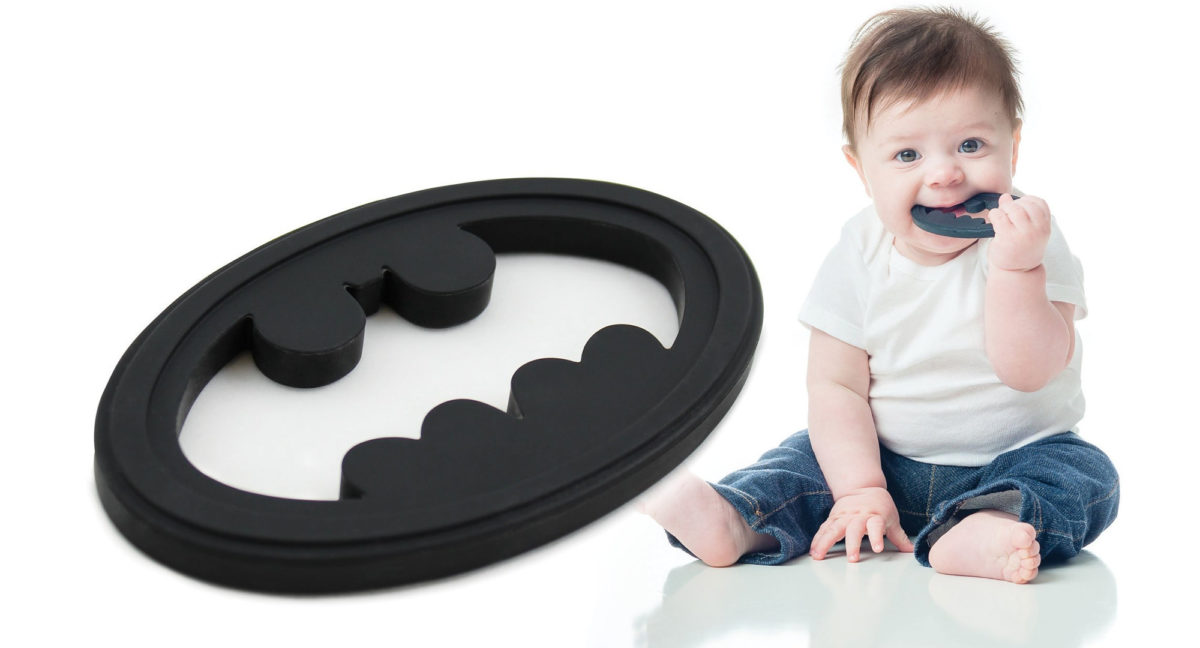 Buy Now
---
Also on Baby Geek...