For all your Do It Yourselfers, this DIY Thor Baby Helmet pattern is a great pickup. From Etsy shop owner Shelleden, this Thor God of Thunder Baby Hat crochet pattern is available for immediate download. Makes a perfect weekend project and just in time for Halloween or the release of the next Thor movie too. Turn your little one in to the God of Thunder!
---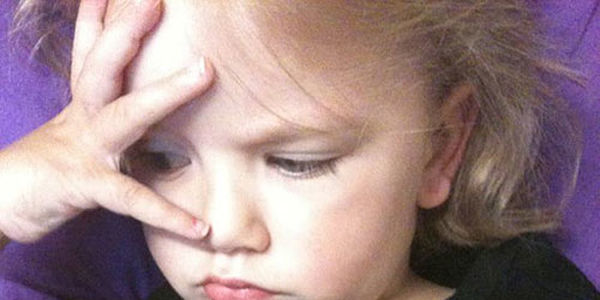 Is your baby geek a Mos Eisley scum? This handmade stitched Mos Eisley baby shirt from SealedWithAStitch2 on Etsy will let everyone know that they will never find a more wretched little baby scum in the galaxy.
---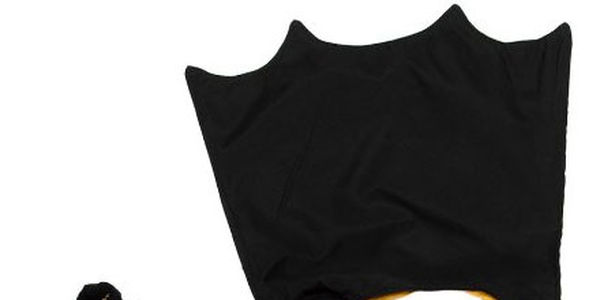 Make feeding time fun for your little baby geek with this Batman Caped Baby Bib and Booty Set. The Bib features Batman's utility belt and logo while sporting a black Dark Knight cape in the back. Add the Bat-Booties to their feet for a finishing touch. Next you'll want to turn your dining room into the Batcave!
---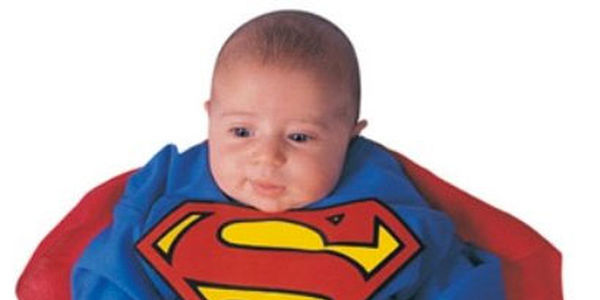 Keep your little Kal-El safe and warm on Halloween with this Superman Baby Bunting Costume from Rubie's Costume Co. This adorable costume complete with red cape and "S" logo will make your little Man of Steel the hit of the party.
---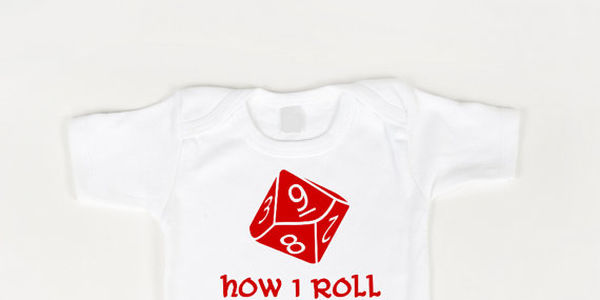 Classic saying -- Geeked up! "How I Roll" baby onesie featuring a D10 dice commonly used in pencil and paper games such as Dungeons and Dragons. This onesie is handmade by geeklingdesigns on Etsy. Makes a great baby shower gift for that expecting geeky gamer in your life.
---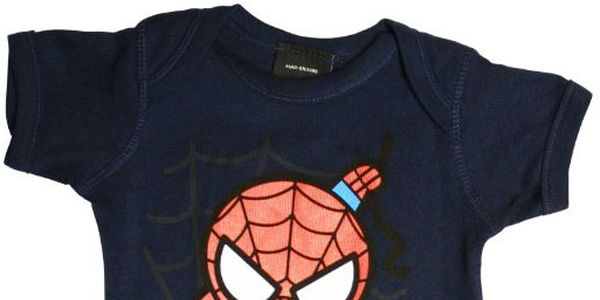 Any Spidey fans? This little Spider-Man Curvey Webs Baby Onesie is a must have for any future Spider-Man fan. This simple and cute illustration features baby Spider-Man slinging his webs. And since no one likes to change diapers, not even superheroes, these suits feature a handy three-snap closure at the bottom to make changing as smooth and easy as possible.
---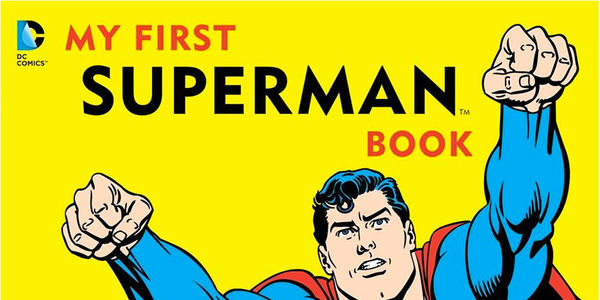 Want to get your baby started reading comics as soon as possible? There is no better way than with the My First Superman Book: Touch and Feel Board Book. The book even includes a furry Krypto! If you are not a Supes fan, there are also touch and feel baby board books for Batman and Wonder Woman. This classic Superman baby book is sure to get read, and felt, over and over again. Makes a great baby gift too.
---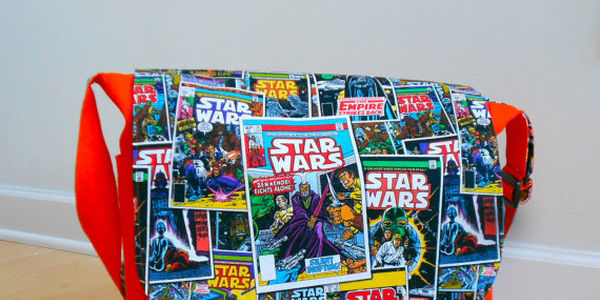 Need a diaper bag for her and him? Husbands will be offering to carry the diaper bag with this handmade Star Wars Diaper Bag from SprySprout on Etsy. This diaper bag is decorated with old Star Wars comic book covers. With four inside pockets for carrying around diapers, cream, wipes, and whatever else, you'll be prepared for any battle! This bag measures 16" x 14", and 5" deep, the adjustable strap being about 40" (about hip length) at its longest, perfectly fitting all those baby necessities. Be sure to check out SprySprout's other geeky diaper bags on their Etsy store.
---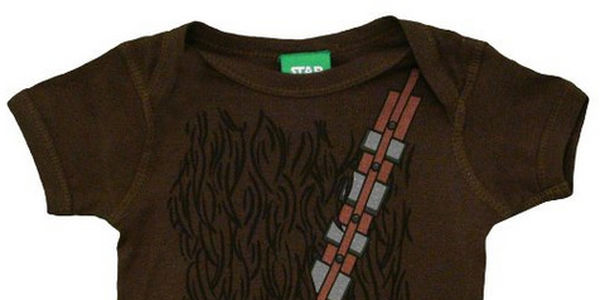 What newborn baby wouldn't want to look like a Wookie? This cute Chewbacca Onesie makes a great gift for that Star Wars fan or the perfect Star Wars baby costume for Halloween. Dads will think they are Han Solo and moms Princes Leah with their little Chewbacca in tow.
---
This adorable baby bib and pacifier clip is made super adorable with images of Wonder Woman and Batgirl. Make feeding time fun with this handmade Baby BoOh Girls Power bib and pacifier clip from xBoOhx on Etsy.
---