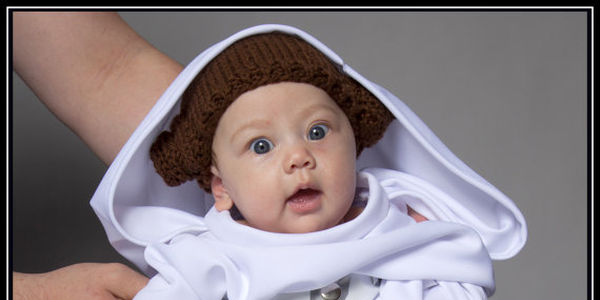 This handmade knit Princess Leia baby hat makes a head warmer for your daughter or perfect for her first night out for Halloween. This item is found on Etsy from Geek-a-bye Baby. Warning: The use of this Princess Leia baby hat could attract the attention of young male baby geeks.
---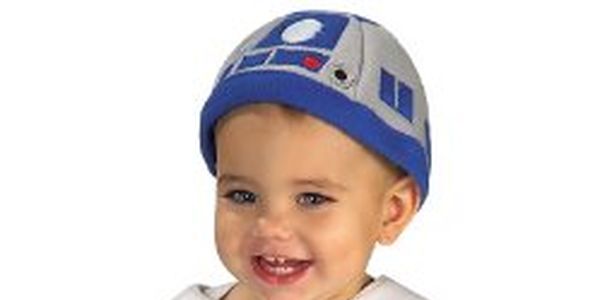 Halloween is just around the corner and we're on the hunt for the best geek costumes for babies. This R2D2 costume from Star Wars is an officially licensed star wars costume, unlike some of the R2D2 costumes found on Etsy. R2D2 is the droid costume you've been looking for. This costume is available in sizes for newborns, infants, 12-24 and toddlers.
---
Nothing says "my dad's a geek" like this "My Dad's A Geek" Onesie from Urban Smalls. This makes a great baby shower gift for any geeky father expecting.
---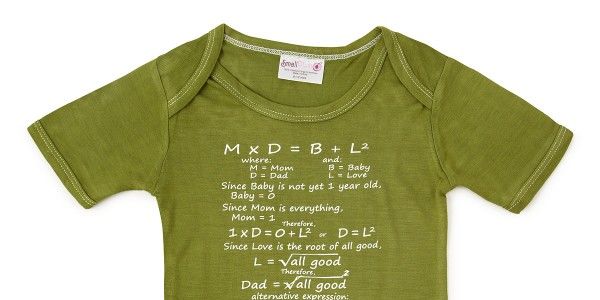 Baby + Dad = infinite amounts of love. Have a math geek in the family? This Equation Babysuite Onesie makes the perfect little gift for any new future math geek newborn. You can find this one at UncommonGoods or Sprout San Francisco.
---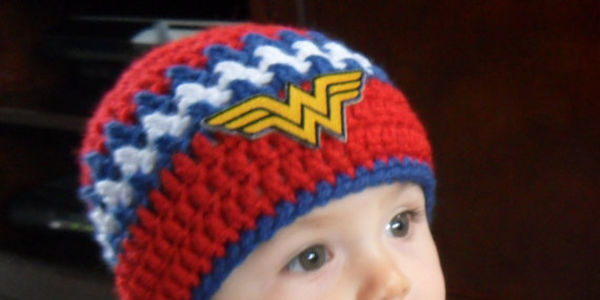 She might not have been born and raised on Themyscira, but this Wonder Woman Crochet Hat for your little baby girl is the next best thing to being an Amazon Princess. This hat is handmade and custom made from Etsy merchant LayneCouture.
---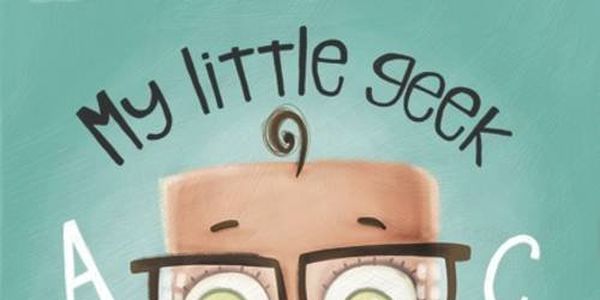 This 18 page board book makes a great baby book gift for both baby and moms and dads. Wonderfully illustrated, it's sure to be a favorite from the bookshelf. Grab your copy of My Little Geek from Amazon.
---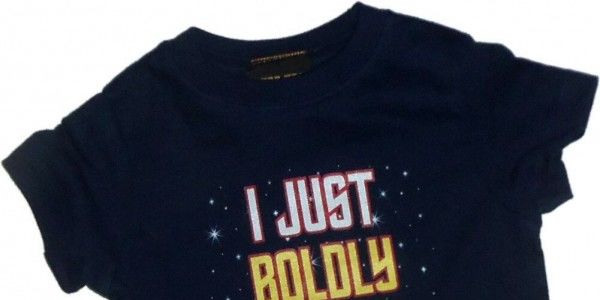 Outfit your little Trekkie/Trekker with this adorable infant Star Trek onesie snapsuit. An officially licensed Star Trek product, the snapsuit features the "I Just Boldly Went" design printed on 100% cotton. This will insure some good laughs.
---
Are babies born on either side of the Force? We have a feeling Darth Vadar would have given baby Luke and Leia this 'Come to the Dark Side, We Have Cookies' onesie and bib set.
---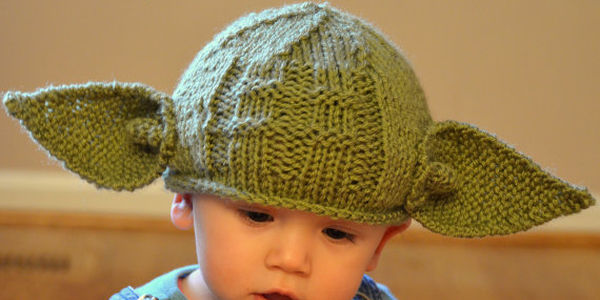 The force will be strong with your newborn if it's wearing this Star Wars Yoda Baby Hat. This hat was spotted on Etsy from KnitandCrochet2009.
---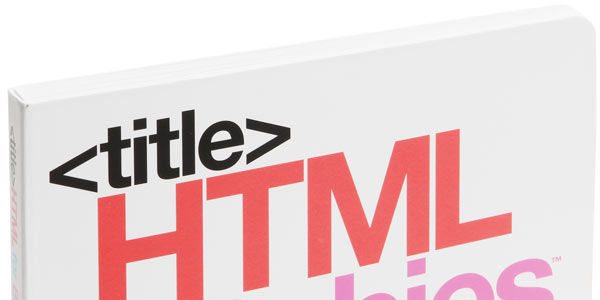 You know, it's never too early to be standards compliant. When your wee one makes their first splash on the web, you want them to have grown up speaking HTML as a second language. Sit down with this board book and teach your wee geek about the building blocks of the web. Written by a web designer for his baby, HTML for Babies is adorable and educational, our favorite combination!
---